"Tiring stuff this learning"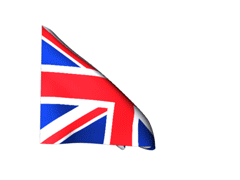 "Tiring stuff this learning"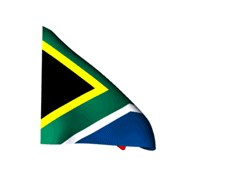 Who we are and whose support we very much appreciate
Gareth W Bowen, Founder of Education South Africa on 2000 and former Chair. Born and brought up in South Wales Gareth has been a senior teacher in UK high schools, a senior H.o.D. in Further Education and Visiting Professor to Milas University in Turkey. Gareth has been MD of four smaller companies and a restaurateur in Turkey. Currently, besides his involvement in EduSA he writes children's books. Gareth will be full time within EduSA and have oversight of the education work of the charity.
Robin left University with a degree in Geography and International Relations and seemed set for a career as an Army Officer. However, being offered the opportunity to join one of the UK's leading main service advertising agencies and having joined the Army Reserve Robin felt he had the best of both worlds. This has been a major theme running through his career as he developed his core discipline in marketing and business consultancy and his parallel career in the Army Reserve.
Robin's business career has included marketing weapon training systems internationally, leading a team responsible for securing the largest financial services consultancy contract outside the USA, creating and managing a change programme for the Cleveland Constabulary and being responsible for a new workflow process introduced into the Nat West electronic banking services company. He has held executive director appointments in several SME's including as the Managing Director of the Thomson Barrett Group plc's marketing company where he was also responsible for the Group's international development. He worked for Northern Defence Industries, initially as the Yorkshire Regional Director, then as Director for Business Development and ultimately as Managing Director. Stepping down in December 2012 to run his own consultancy, Robin now provides marketing and business development support to the SME sector.
Robin's parallel Reserve career saw him Commissioned in 1983 followed by a mix of full and part-time commitment. He has seen active service in the Gulf, Commanded a Regional Reserve Logistic Regiment and, following a deployment to Afghanistan, he was promoted to full Colonel and appointed as Commander 1st Logistic Support Group based in Grantham. He worked for the Combat Service Support Directorate where he led the work to restructure the Royal Logistic Corps Reserve component followed by being appointed the first Reserve Deputy Commander of 102 Logistic Brigade. Having then spent 18 months as Assistant Director for Defence Engagement with HQ 1st Division, based in York, he was appointed to the newly formed Specialised Infantry Group as Deputy Commander before retiring from the Reserve in 2020.
Helen R Bowen. Adviser on social care, need and provision. Helen has a long and distinguished career in public social care. She is currently working independently as an Independent Reviewing Officer, chairing professionals' meetings in various local authorities (on contract) in respect of looked after children. Helen advises us on how best to proceed when care issues are involved and is very much part of the planning to extend our services especially in the area of social care opportunities.
Dr. Clive Opie, Adviser on education. Clive has over thirty years experience of degree and teacher training in higher education institutions including Sheffield. Manchester and Hull universities and as Dean of Education at Bradford College. He is the holder of the prestigious Principal Fellow of the Higher Education Academy and an author of a number of books on education research
The Rt. Hon. Hilary Benn. M.P. Member of Parliament for Leeds Central. Hilary has been our patron for almost ten years and we are very honoured that he accepted our invitation. He is very supportive of our work.
Hilary has been an M.P. for thirty two years and served in both Tony Blair's and Gordon Brown's cabinets. He is the Chair of the Brexit Select Committee.
Sheila Hall is a senior worker in many aspects of social care with vast experience in local authorities and not for profit agencies. Sheila is very proficient and capable in policy writing and evaluation.
Kick-starting her career at Metro Radio in Newcastle-Upon-Tyne as a News Broadcaster then evolving to host her own radio show, Leigh then worked for Global Radio where she presented various radio shows both networked nationally and regionally, before moving to London and working for Capital Radio.
Leigh has also worked for Sky TV, Good Morning Britain, BBC news and a variety of Channel 5 TV programmes including fronting BBC TV programme, 60 Second News.
Leigh led a broadcast reporting from Kosovo, highlighting the hardships faced by British Troops serving there as well as reporting from within the local communities.
Anita Massarella is a haute couture designer and business woman who has designed for Mrs Thatcher and for many television and film dramas. She has an international
clientele.
Our South African colleagues.
Our dear Sihle - passed on but still inspiring us. As with Thulani in secondary Sihle was our link into primary and special needs. His devotion and dedication to the needs of learners and to educators was unsurpassed. As Principal of Malezulu and later as Ward Manager he worked tirelessly for special needs learners. We are honoured to have known and worked with him. What he worked hard for is the basis of this - The Sihle Duma Virtual School
Thulani Thwala M.A. formerly Principal of Inkosi U'Mdibaiso Comprehensive High School. High Flatts. KZN. Thulani, along with Sihle - who were both supported by the then Minister for Education, Mrs Ina Cronje. were the first to come to the UK to see how what we offered was set up. Now an Independent Education Consultant and Counsellor. Hopefully our RSA Coordinator in the near future.Thulani has a personal belief that all that comes to you is a gift; a gift to be shared. Always his first thought - how can we share this?
Faisel Moosa. Formerly HoD Esayidi College, Port Shepstone, KZN. Faizel has been instrumental in hosting seminars and courses for educators and local administrators at the college. He is our links to the media center and the college departments.Faizel, along with Douglas, were the second group to visit the UK with EduSA and to travel to many schools and colleges to experience their working methods, teaching strategies and monitoring/assessment.
Mr Douglas Mhkwinazi, Principal. Douglas - like Thulani, Faizel and Sihle have all been with us in the UK - met staff from a large number of schools and taken back ideas and links that they have shared, and continue to share with colleagues
Our friends in South Africa
To the three people identified below we owe our grateful thanks as our most valued supporters in the Republic of South Africa. We would not have achieved what we have so far without that support. It is hoped this will continue as we move forward into charitable status.
Ms Lindiwe Mabuza. A lovely lady who has also sadly passed on. Her support is so sincerely missed. Her help and involvement still motivates us to continue. We worked with Ms Mabuza when she was the RSA High Commissioner to London based at South Africa House. Always enthusiastic about our work she was eager to help and smooth pathways on our behalf. Prior to London Ms Mabuza had been a college teacher, a radio journalist, lecturer in many American universities and Ambassador to Germany.
Mr Senso Mchunu started as a teacher before moving into full time politics. He became the KwaZulu Natal regional government's Minister of Education when he was very supportive of our projects. Following his spell as MEC for Education he became the Premier of the KwaZulu Natal regional government. Currently he is the Minister for Public Service in the RSA national government under President Cyril Ramaphosa.
Ms Ina Cronje. The first KwaZulu Natal Minister of Education we were privileged to work with. A lady of formidable commitments to the regions schools and front line supporter of our work. It was Mrs Cronje who agreed to fund Thulani's and Sihle's three week visit to the UK. Their experience during that trip sparked an upsurge of developments in KZN. Following her time in Education Mrs Cronje became the Minister of Finance for KZN.Having left politics Mrs Cronje is now the Chair for Trade and Investment. KwaZulu Natal.
Thanks for reading this page
Education South Africa is a charity registered in England and Wales Number 1196770